You've already done the hard work of creating a manuscript—let us help you take it to the next level.
Why Salt & Sage Books?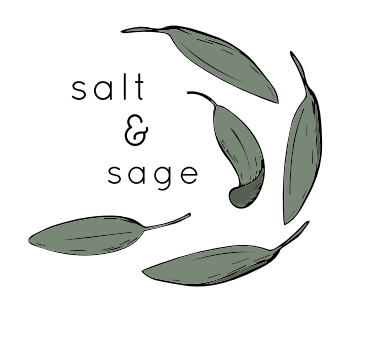 Logo designed by the incomparable Taylor VaLois Allen.
We believe that story is magic, kindness is power, and that a rising tide lifts all boats.
We are a creative community of devoted readers, writers, and editors, hailing from the desert's sunwashed sage to the coast's shining seas, and we've brought together our diverse skills and experiences in a single welcoming place, to help writers like you.
Sometimes life in the writing world can be competitive, lonely, and discouraging. Feedback can feel scary, and it's hard when your voice goes unheard. Our company is devoted to changing this for the better.
We chose our name because we wanted to combine sage's evergreen wisdom with salt's ability to preserve and affirm the best of what feeds us. Here at Salt and Sage, we will share our expertise to find and develop your story's best self, in a way that lifts everyone.
If you're not sure which service is right for your next step forward, no worries! Whether you need a sensitivity reading, a line edit, or deep developmental assistance, you're in good company with Salt and Sage. Our multiple services will help you take your work to the next level.
When you choose Salt and Sage, you join a creative community working together to change the world through story.
Welcome to the rising tide.
What our clients say about us
Check out what other people are saying about our services.
format_quote
I needed a sensitivity reader STAT and I was so grateful to find Salt & Sage. I was able to find a sensitivity reader who completely fit my needs, and the correspondence was timely and efficient. All my questions up-front were answered, and when I received editorial notes, they were incredibly well thought out and very helpful. I was able to make precise changes, as well as broader strokes, and felt confident turning in my final manuscript.
- Alex Richards
format_quote
Kim critiqued the first page of my Upper MG manuscript, and the insight she provided was invaluable. I can only imagine what her expertise would do for an entire manuscript. You cannot go wrong with her editorial services!
- Angela Thomas
format_quote
I had an amazing experience working with Katie on my query letter. Her feedback was precise, professional, and encouraging and I am more than happy with all the changes and suggestions she's made. I would definitely recommend Salt & Sage to other writers.
- Ann Liang