You've already done the hard work of creating a manuscript—let us help you take it to the next level.
Why Salt & Sage Books?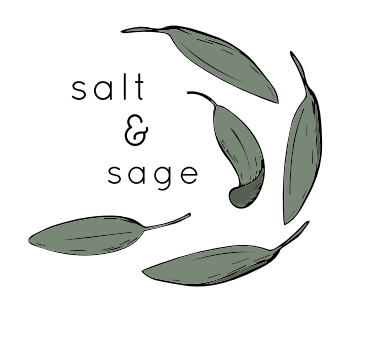 Logo designed by the incomparable Taylor VaLois Allen.
We believe that story is magic, kindness is power, and that a rising tide lifts all boats.
We are a creative community of devoted readers, writers, and editors, hailing from the desert's sunwashed sage to the coast's shining seas, and we've brought together our diverse skills and experiences in a single welcoming place, to help writers like you.
Sometimes life in the writing world can be competitive, lonely, and discouraging. Feedback can feel scary, and it's hard when your voice goes unheard. Our company is devoted to changing this for the better.
We chose our name because we wanted to combine sage's evergreen wisdom with salt's ability to preserve and affirm the best of what feeds us. Here at Salt and Sage, we will share our expertise to find and develop your story's best self, in a way that lifts everyone.
If you're not sure which service is right for your next step forward, no worries! Whether you need a sensitivity reading, a line edit, or deep developmental assistance, you're in good company with Salt and Sage. Our multiple services will help you take your work to the next level.
When you choose Salt and Sage, you join a creative community working together to change the world through story.
Welcome to the rising tide.
What our clients say about us
Check out what other people are saying about our services.
format_quote
Alexis hit exactly where I had my concerns but wasn't sure how to proceed without writing experiences I can't attest to. Reading Black authors and researching helped, but Alexis has been invaluable. I'm grateful for her insight.
- Alex
format_quote
I requested a sensitivity read for a 1920's horror/historical novel with a Black MC and worked with Alexis Simms. Her feedback was clear and concise, and helped me understand how to push the story to be more accurate for the character as well as how to deepen the social friction I didn't personally have experience with. Erin's coordination of the process was pristine. I will definitely be returning when another manuscript needs assistance. <3
- Alex Gotay
format_quote
I needed a sensitivity reader for my manuscript, and I was paired with Mehr. She was thorough and conscientious in everything that she said. She gave me feedback that is invaluable, and I'm very glad I reached out to Salt & Sage for assistance.
- Abbie Karlish