Do you need the opinion of someone who isn't your mom? (We love you, Mom.) We've got you covered. Choose from our wide range of readers and get a feel for how audiences will like your book!
This is a great edit to purchase for testing out your market. Did you hit the expected tropes? Are your characters reading right? Just ask our beta readers.
Beta reader edits include a full page of reader responses and thoughts. In-line edits can be purchased as an add-on.
Sarah McPherson
Sarah loves sweet historical romances, nonfiction adventure, and sports books (specifically soccer).
Alisha Anderson
Hello friend, my name is Alisha Anderson. I am an Editor, Sensitivity Reader, Mentor, and general enthusiast…
Alynne Scirkovich
Alynne loves sci-fi, historical, biographical, religious, and self help/business books.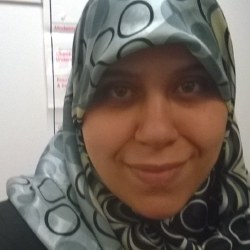 Heba Elsherief
Heba Elsherief holds an MA in English Literature from and is a PhD researcher at the University of Toronto. A former Islamic high school English teacher, she now teaches college classes in children's literature, gender studies, and historical thought.
Sara Olds
Writer, mother—grandmother now too!, teacher, traveler and equestrian—Sara believes in making the most of the great loves in her life.
Heidi Robbins
Heidi Robbins has a degree in Theater and Speech Education with a minor in English and is currently working on her Master's in Teaching
Kimberlee McCoy
Kimberlee enjoys historical fiction, YA fiction, middle grade fiction, personal development and self-help, cookbooks, and memoirs.
Trisha Tobias
Trisha Tobias is Associate Fiction Editor for FORESHADOW: A Serial YA Anthology, a freelance editor, and a 2018 Walter Dean Myers Grant recipient.
Lee Anne Cooksey
Lee Anne Cooksey has worked for a local government agency for 30 years. She currently supervises four (4) team members who are responsible for procuring
Akelah Adams
Akelah has an English degree and she would love to put it to use helping you write your story!
Rachel Hansen
Rachel likes sweet regency romances, YA fantasy, YA fiction, dystopian, non-gruesome mystery, and middle grade of all genres.