Do you need the opinion of someone who isn't your mom? (We love you, Mom.) We've got you covered. Choose from our wide range of readers and get a feel for how audiences will like your book!
This is a great edit to purchase for testing out your market. Did you hit the expected tropes? Are your characters reading right? Just ask our beta readers.
Beta reader edits include a full page of reader responses and thoughts. In-line edits can be purchased as an add-on.
If you have questions about our process or one of our editors, please email us at hello@saltandsagebooks.com!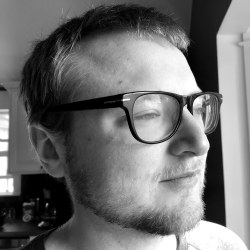 Cameron Van Sant
Cameron Van Sant is an editor who wants to see every writer succeed. He has experience editing creative works, professional reports, and academic writing.
Rachel Hansen
Rachel likes sweet regency romances, YA fantasy, YA fiction, dystopian, non-gruesome mystery, and middle grade of all genres.
Basil
Basil is a writer and sensitivity reader who has primarily worked with TTRPG writers to ensure their games are inclusive and welcoming to all. They love D&D, anime, and otome games. If you had to match Basil to a magical girl team, they would be the energetic yellow magic girl that always supports her friends and is constantly snacking on something.
Lee Anne Cooksey
Lee Anne Cooksey has worked for a local government agency for 30 years. She currently supervises four (4) team members who are responsible for procuring
Ronkwahrhakónha Dube ("Lune")
While many of us are inspired by stories of adventure, not many of us have been in sword fights, or understand witchcraft. Even those of us who have had experiences with these, likely have only practiced in a handful of martial arts styles or ancestral traditions.
Kimberlee McCoy
Kimberlee enjoys historical fiction, YA fiction, middle grade fiction, personal development and self-help, cookbooks, and memoirs.
Trinica Sampson
Trinica Sampson is a writer and freelance editor with experience as an Editorial Assistant at Utne Reader and The Antioch Review. She loves working with writers to make their novel, comic, video game dialogue, poetry, or personal essay the best version of itself that it can be.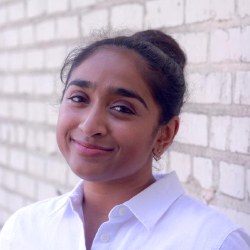 Neha Patel
Neha is an Indian American whose first love was stories. She loves playing around with words to weave engaging sentences that tell meaningful tales. As an editor, she insists on using Oxford commas but will allow sentences to end with prepositions. Her favorite genres are nonfiction and fantasy, which is ironic because they're literally on the opposite ends of the literary spectrum, but she loves having the best of both worlds.