Do you need the opinion of someone who isn't your mom? (We love you, Mom.) We've got you covered. Choose from our wide range of readers and get a feel for how audiences will like your book!
This is a great edit to purchase for testing out your market. Did you hit the expected tropes? Are your characters reading right? Just ask our beta readers.
Beta reader edits include a full page of reader responses and thoughts. In-line edits can be purchased as an add-on.
If you have questions about our process or one of our editors, please email us at hello@saltandsagebooks.com!
Heidi Robbins
Heidi Robbins has a Masters in Education with an emphasis in library media, with additional degrees in Theater and Speech Education with a minor in English!
Madison Parrotta
From an early age, Madison Parrotta was paranoid that she'd never be able to read. When she was proven wrong, she devoured as many books as she could. As Madison grew older and continued to read, she noticed the lack of people like herself (i.e. that were disabled). At this point, she knew she wanted to work with books that were written by disabled writers or were about disability in a way that dismantled ableism.
Lee Anne Cooksey
Lee Anne Cooksey has worked for a local government agency for 30 years. She currently supervises four (4) team members who are responsible for procuring
Rachel Hansen
Rachel likes sweet regency romances, YA fantasy, YA fiction, dystopian, non-gruesome mystery, and middle grade of all genres.
Sara Olds
Writer, mother—grandmother now too!, teacher, traveler and equestrian—Sara believes in making the most of the great loves in her life.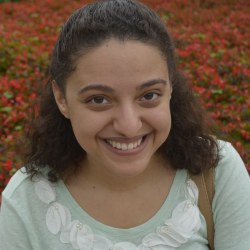 Thais Carreira Afonso
Thais is a Brazilian WOC queer. Her degree in Media Studies has slowly grown useless, even though she literary Majored in how to be good at social media (but can't understand it better than twelve-year-olds) and she currently lives with her parents, after a lengthy five-year stay in Shanghai her mother still refers to as her 'foreign exchange.'
David Pena
Born and raised in Madrid, Spain, David is an editor and writer with a background in Psychology who loves books as much as he loves people. You can find him behind his laptop and second coffee or walking around his hometown buying more and more books, always ready to listen and trade stories.
Kimberlee McCoy
Kimberlee enjoys historical fiction, YA fiction, middle grade fiction, personal development and self-help, cookbooks, and memoirs.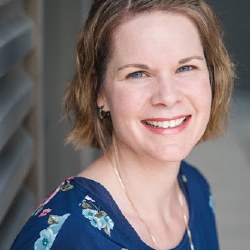 Carrie Jacks
Carrie loves the entire process of publishing a novel—from developing that brand new, exciting idea to formatting the words to look perfect on the page.She is sometimes intimidated by editing her own words, but she loves to read other writers' works in progress to help make them the best they can be.