Proofreading is the final step every manuscript should go through before it's submitted for publishing. Our experienced proofreaders will correct grammar, spelling, and punctuation errors. We use the Chicago Manual of Style.
Changes are made in-text via Word's Track Changes. Please send your manuscript as a Word or Google Doc, 12 pt, Times New Roman, 1" margins, double spaced.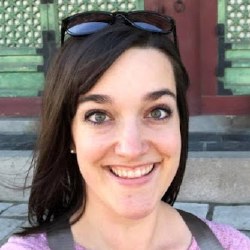 April Jones
April Jones has read, written, or edited her way through dozens of fictional worlds. When she's not working as a teacher or freelance editor, she spends her time pretending to practice Korean by binge watching Korean dramas. She received her bachelors in English and her M.F.A. in creative writing.
Read More
Lee Anne Cooksey
Lee Anne Cooksey has worked for a local government agency for 30 years. She currently supervises four (4) team members who are responsible for procuring
Read More
Prefers
Anything!
Avoids
None!
Rebecca Blevins
Rebecca Blevins is the author of four published books. She has been freelance editing for several years and enjoys helping
Read More
Prefers
Children's
Middle Grade
Contemporary Romance
Science Fiction
Nonfiction
Contemporary Fantasy
Avoids
Erotica
Slasher Horror