Proofreading is the final step every manuscript should go through before it's submitted for publishing. Our experienced proofreaders will correct grammar, spelling, and punctuation errors. We use the Chicago Manual of Style.
Changes are made in-text via Word's Track Changes. Please send your manuscript as a Word or Google Doc, 12 pt, Times New Roman, 1" margins, double spaced.
If you have questions about our process or one of our editors, please email us at hello@saltandsagebooks.com!
Jeigh Meredith
Jeigh is a copy editor with several years of experience. She is super quick and super accurate. Her fiction placed first in the LDStorymakers
Read More
Prefers
Young adult
regency
middle grade
fantasy
Heidi Robbins
Heidi Robbins has a Masters in Education with an emphasis in library media, with additional degrees in Theater and Speech Education with a minor in English!
Read More
Prefers
Historical Non-Fiction
Historical Fiction
Contemporary Fiction
Fantasy
Young Adult Fiction
Children's Fiction
Sweet romcom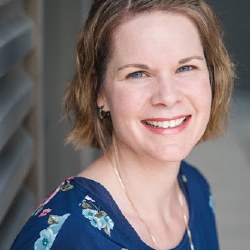 Carrie Jacks
Carrie loves the entire process of publishing a novel—from developing that brand new, exciting idea to formatting the words to look perfect on the page.She is sometimes intimidated by editing her own words, but she loves to read other writers' works in progress to help make them the best they can be. Read More
Prefers
Young Adult
Fantasy
Dystopian
Romcom
Avoids
Dark Horror
Heavy Sci-Fi
Erotica