Proofreading is the final step every manuscript should go through before it's submitted for publishing. Our experienced proofreaders will correct grammar, spelling, and punctuation errors. We use the Chicago Manual of Style.
Changes are made in-text via Word's Track Changes. Please send your manuscript as a Word or Google Doc, 12 pt, Times New Roman, 1" margins, double spaced.
If you have questions about our process or one of our editors, please email us at hello@saltandsagebooks.com!
Rachel Taylor
Rachel Taylor is a copy editor and proofreader. She reads for all genres, with a special interest in short fiction, autobiography/memoir, history, and scholarly nonfiction. She is Native American (Iñupiaq/Alaskan Native) on her mother's side and settler on her father's. She was born and raised in the beautiful unceded territories of First Nations in British Columbia, Canada, and currently lives in Stz'uminus territory on Vancouver Island. Read More
Prefers
Scholarly nonfiction
science
history
philosophy
pulp fiction
true crime
science fiction
literary criticism
essays
short stories
memoir
autobiography
Avoids
None!
Taye Timko
Taye Timko is a Jack and Jill of all Trades and the Master of Some—primarily an educator of color at an African centered high school on the East Coast, teaching (sometimes) reluctant young writers by day and is a writer and freelance editor by night.
Read More
Prefers
Urban Fiction
SciFi
Fantasy
Avoids
None!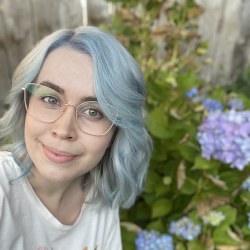 Rochelle Burnside
Rochelle is an editor who enjoys stories in any medium, from novels to video games to fine art. She's worked on the editorial teams of several magazines, compiling sci-fi/fantasy short stories with Leading Edge and nonfiction travel articles with Stowaway.
Read More
Prefers
Fantasy
Science Fiction
Young Adult
Nonfiction
Avoids

Jeigh Meredith
Jeigh is a copy editor with several years of experience. She is super quick and super accurate. Her fiction placed first in the LDStorymakers
Read More
Prefers
Young adult
regency
middle grade
fantasy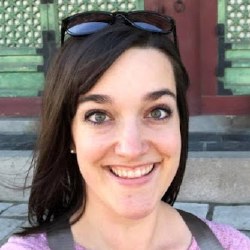 April Jones
April Jones has read, written, or edited her way through dozens of fictional worlds. When she's not working as a teacher or freelance editor, she spends her time pretending to practice Korean by binge watching Korean dramas. She received her bachelors in English and her M.F.A. in creative writing.
Read More
Prefers
Fantasy
YA fantasy
regency romance
mythology-based stories
magical realism
paranormal romance
travel-based stories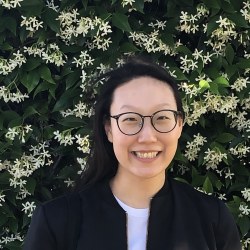 Melli
Melli champions diverse books, both in her day job at a Big Five publishing house and as a freelance sensitivity reader. It is powerful when representation is done well, and Melli is committed to helping authors portray characters, settings, and lived experiences authentically so that readers can see themselves reflected in stories.
Read More
Prefers
Fiction
YA
Middle Grade
Romcom
Sara Olds
Writer, mother—grandmother now too!, teacher, traveler and equestrian—Sara believes in making the most of the great loves in her life.
Read More
Prefers
Romance
Romcom
Action Adventure
Murder Mysteries
Fantasy
Historical
Science Fiction
Military
Young Adult
Childrens
Avoids
Horror
Dark
Erotica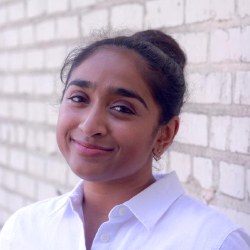 Neha Patel
Neha loves playing around with words to weave engaging sentences that tell meaningful tales. As an editor, she insists on using Oxford commas but will allow sentences to end with prepositions. But hey, it's all about helping writers tell their incredible stories to readers.
Read More
Prefers
Nonfiction
Fiction
Mystery
Magical realism
Thriller
Science Fiction
Fantasy
Anything
Avoids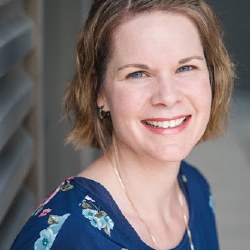 Carrie Jacks
Carrie loves the entire process of publishing a novel—from developing that brand new, exciting idea to formatting the words to look perfect on the page.She is sometimes intimidated by editing her own words, but she loves to read other writers' works in progress to help make them the best they can be. Read More
Prefers
Young Adult
Fantasy
Dystopian
Romcom
Avoids
Dark Horror
Heavy Sci-Fi
Erotica