Proofreading is the final step every manuscript should go through before it's submitted for publishing. Our experienced proofreaders will correct grammar, spelling, and punctuation errors. We use the Chicago Manual of Style.
Changes are made in-text via Word's Track Changes. Please send your manuscript as a Word or Google Doc, 12 pt, Times New Roman, 1" margins, double spaced.
If you have questions about our process or one of our editors, please email us at hello@saltandsagebooks.com!
Sara Olds
Writer, mother—grandmother now too!, teacher, traveler and equestrian—Sara believes in making the most of the great loves in her life.
Read More
Prefers
Romance
Romcom
Action Adventure
Murder Mysteries
Fantasy
Historical
Science Fiction
Military
Young Adult
Childrens
Avoids
Horror
Dark
Erotica
Jeigh Meredith
Jeigh is a copy editor with several years of experience. She is super quick and super accurate. Her fiction placed first in the LDStorymakers
Read More
Prefers
Young adult
regency
middle grade
fantasy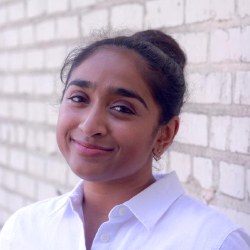 Neha Patel
Neha loves playing around with words to weave engaging sentences that tell meaningful tales. As an editor, she insists on using Oxford commas but will allow sentences to end with prepositions. But hey, it's all about helping writers tell their incredible stories to readers.
Read More
Prefers
Nonfiction
Fiction
Mystery
Magical realism
Thriller
Science Fiction
Fantasy
Anything
Avoids