Proofreading is the final step every manuscript should go through before it's submitted for publishing. Our experienced proofreaders will correct grammar, spelling, and punctuation errors. We use the Chicago Manual of Style.
Changes are made in-text via Word's Track Changes. Please send your manuscript as a Word or Google Doc, 12 pt, Times New Roman, 1" margins, double spaced.
If you have questions about our process or one of our editors, please email us at hello@saltandsagebooks.com!
Julia Allen
Julia has nearly 20 years of editing experience, with strengths in character arcs and story structure. She's also talented at
Read More
Prefers
Historical
Regency
Contemporary
Women's Fiction
Sweet Romance
Sweet romcom
YA Contemporary
Historical Romance
memoir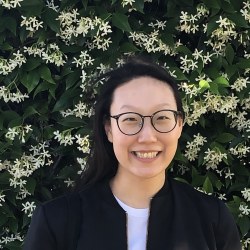 Melli
Melli champions diverse books, both in her day job at a Big Five publishing house and as a freelance sensitivity reader. It is powerful when representation is done well, and Melli is committed to helping authors portray characters, settings, and lived experiences authentically so that readers can see themselves reflected in stories.
Read More
Prefers
Fiction
YA
Middle Grade
Romcom
Jeigh Meredith
Jeigh is a copy editor with several years of experience. She is super quick and super accurate. Her fiction placed first in the LDStorymakers
Read More
Prefers
Young adult
regency
middle grade
fantasy