Kim VanderHorst
Kim is an experienced and kind developmental editor. Maybe because she's a mom. Maybe because she's Canadian. But she has a knack
Read More
Prefers
Fantasy (All Kinds)
Science Fiction
Dystopian
Horror
Humor
Dark
Quirky
Middle Grade
Young Adult
Adult
Avoids
Historical
Military
Nonfiction
C. Michelle Jefferies
C. Michelle Jefferies is a published author who has studied structure and character for ten years. She's taught structure
Read More
Prefers
Suspense
Urban Fantasy
Romance
Young Adult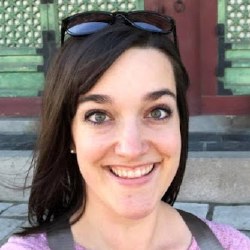 April Jones
April Jones has read, written, or edited her way through dozens of fictional worlds. When she's not working as a teacher or freelance editor, she spends her time pretending to practice Korean by binge watching Korean dramas. She received her bachelors in English and her M.F.A. in creative writing.
Read More
Manuela Velasco
Manuela is an avid reader and a kind editor. She has a unique perspective thanks to her degree in Sustainability & the Environment
Read More
Prefers
Anything!
Avoids
None!
Cindy Clark
Cindy has been writing for over 20 years and has a wide knowledge of fantasy, urban fantasy and science
Read More
Prefers
Fantasy
Urban Fantasy
Sci-Fi
Avoids
None!
Sara Olds
Writer, mother—grandmother now too!, teacher, traveler and equestrian—Sara believes in making the most of the great loves in her life.
Read More
Prefers
Romance
Action Adventure
Murder Mysteries
Fantasy
Historical
Science Fiction
Military
Young Adult
Childrens
Avoids
Horror
Dark
Erotica
Mandy Ballard
Mandy reads, writes, leads writers' education groups, and does yoga in the cracks between all that drives life on a tiny
Read More
Prefers
Young Adult
Fantasy
Dystopian
Contemporary Romance
Erin Olds
As a former English teacher and current writer of 15+ years, Erin can help you with anything from story structure to emotional payoffs.
Read More
Trisha Tobias
Trisha Tobias is Associate Fiction Editor for FORESHADOW: A Serial YA Anthology, a freelance editor, and a 2018 Walter Dean Myers Grant recipient.
Read More
Prefers
YA
Middle Grade
Fantasy
Contemporary
Light Sci-Fi
Thriller/Suspense