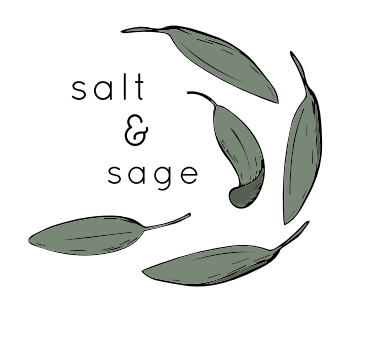 Salt & Sage Books
We are a creative community of devoted readers, writers, and editors, and we've brought together our diverse skills and experiences in a single welcoming place, to help writers like you.
Books That See Us is an ongoing series of book reviews where Salt and Sage Books editors and sensitivity readers share representation done well.
Today, our beloved David Pena reviews Alice Oseman's I Was Born For This.
David Pena
Born and raised in Madrid, Spain, David is an editor and writer with a background in Psychology who loves books as much as he loves people. You can find him behind his laptop and second coffee or walking around his hometown buying more and more books, always ready to listen and trade stories.
View Profile
There are two things I like to say when talking about Alice Oseman's I was born for this: it is not only good trans representation, it has the right amount of chaotic bisexuality I needed in my life.
The Author
I was born for this is the third book written by Alice Oseman, who debuted with Solitaire, called the "Catcher in the Rye" of our generation. Her webcomic Heartstopper has been translated into several languages, and Oseman recently announced she'd sold its rights and that a TV show is on its way. Her stories are contemporary, mostly YA written with a simplicity many authors and editors know is quite hard to find. Her work is honest and diverse, and her themes resonate with the ones of her generation: mental health, queerness, navigating friendships, fandoms, and the internet.
The Book
I Was Born For This tackles in first person both sides of what we call fandom.
The main characters are Angel (Fereshteh) Rahimi and Jimmy Kaga-Ricci. The first lives and breathes for the sake of her favorite music band, The Ark, where Jimmy is the main vocalist. These two main voices that belong to a young muslim (and probably queer) woman, and a young mix-raced transgender gay man. This kind of diversity is not uncommon for Oseman,

The Ark is a three-man band: we have Rowan, the dad friend and main emotional pillar, and Lister, the charismatic chaotic bisexual that isn't that reliable. Angel (as Fereshteh is known and presented in The Ark fandom and to friends like Juliet) starts this story preparing for the best moment of her life: The Ark concert in London. But things with her favorite band may not go as swiftly as she expects.
Themes
Oseman speaks of anxiety; of becoming a celebrity when young; and how fandom and fans themselves are viewed from both the inside and the outside. It is an interesting reflection of what as fans we can do for those we follow, and the lines we sometimes cross; and how money, spotlights, and fame can be blinding and stressful. Sure, this is not a new theme, it has surely been talked about before, but these distinct two voices are a powerful addition.
I must say that the ending felt a bit abrupt, considering the pace the book had up to that point, but it doesn't influence much the vibe it gives the reader. Communication–the need to stop, think, and reconnect–are topics that Oseman treats carefully, and it feels fresh and full of relatable emotions. In the end, they all want to figure out what they are doing – and aren't we all?
Trans Representation
There are two characters I connected to: Jimmy and Lister. It is the first book (and considering how much I read that's saying a lot) where I've read about not only a transmasculine character, but a trans protagonist.
But what can I say about Jimmy, as a fellow trans man? His identity is not pivotal for the plot, but it adds color: it is not a problem for the world, for his best friends (and bandmates) nor his fans, but it is something that had repercussion in his life. We learn how he navigated being famous while being trans, how it has had some impact on his life and is something he shares and wants to be public about, but it's not all who he is. He is a singer, he is a musician, he is the heart of The Ark and he has something to say.
Being trans is not a pivotal theme for Jimmy, and that's what makes it so real. For me, as one lucky trans man that has even his ID and most of the paperwork changed, transphobia is still something I suffer almost daily, but my identity is just another speck in the mist that is my persona: I am more than that, I'm also bisexual, Spanish, millennial, a writer, a sensitivity reader and the kind of friend that around 1 a.m. sends the rest of the group to sleep.
Oseman has done her homework, and at the end of the book, she explicitly states that one of her beta-readers was indeed a young trans men, and that she has listened to trans stories, voices and experiences.

When you do it right you get a character that feels real to the reader, that translates to the world in a good, organic way.
And what about Lister? I've had a lifetime of projecting myself on cis characters because there was (almost) never an option of representation in fiction, but Lister also represents another side of me that isn't that far from where I stand.
He is what I believe I'd be like if fame would hit me as it hit The Ark boys. He tries, he tries so hard, but there are slips and cracks and not the best coping methods he could use. He has a bit of a hard time opening to Rowan and Jimmy, mostly because he feels the third wheel on a two-way friendship.
This is why representation matters: in another universe I would have just picked Lister and my list of favorite characters would more and more cis and just a tiny bit queer. But there he was, Jimmy, real and anxious and trying to figure out what to do next – like the rest of us. But he is like me. He wears a trans flag over his black clothes, he had a bit of a hard time coming out, he had friends who supported him and maybe others who didn't. He is real. Alice Oseman saw him, and somehow, I feel seen too.
And this why the labor of sensitivity/authenticity readers is so important: It lifts the curtain of "normality" that we have been taught, and lets in the real people, the diversity that truly makes us human.
Oseman even goes a step further (that some other writes have started doing too, thankfully) and has a webpage dedicated to the content warnings of her books.
And as an exiting bonus for all who have already read this book, or those who are about to do it, remember that Oseman has extras on her website, like a mini-visual novel game where you can control some of Lister's decisions, as well as art of her own characters.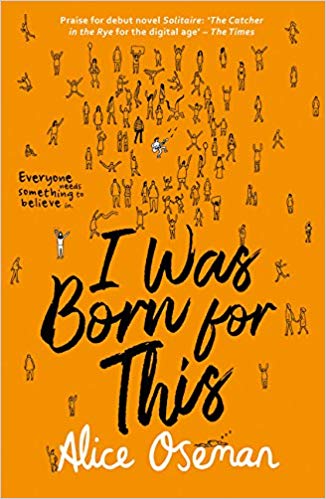 ---
In Conclusion
Explores passion, connection, and what it means to lead and to follow
Diverse cast in lots of senses, written with care
Realistic portray of anxiety
Easily read in a day, and easy for people for whom English isn't their first language (intermediate level)
- The ending might feel a little strange
This is a book with a diverse biracial cast, lots of bisexual representation, and (thankfully) not many romantic subplots or devices. It's a fast, fun, yet deep reading experience, and one in which I felt truly represented.
---
Join the Conversation
Other Posts You Might Like