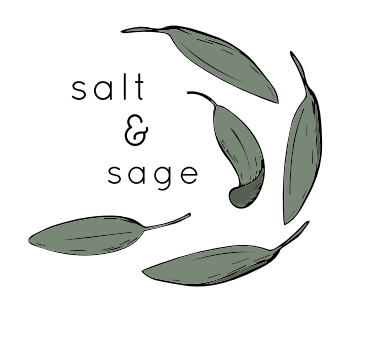 Salt & Sage Books
We are a creative community of devoted readers, writers, and editors, and we've brought together our diverse skills and experiences in a single welcoming place, to help writers like you.
Guest post by Erin Olds
So you're ready to get started with your Amazon ads, but their website is confusing… there are too many options, the names vary depending on which resource you're using, and the guides you can find online are outdated.
Self-publishing is pretty wonderful, but there are moments when I'm sure you'd like to defenestrate the Zon.
We're so glad you've come to Salt & Sage for help. We know it might sound cliché, but we really do care a lot about your book. We want it to succeed, and we're going to do everything we can to get you there.
So I've put together a screenshot-heavy, color-coded guide to How to Let S&S Manage Your AMS Ads. I am assuming you already have a KDP account. If you don't have one, go sign up at kdp.amazon.com–that one's pretty straightforward (but leave a comment if you'd like a how-to there!).
Without further ado, let's dive in…
STEP ONE: Go to https://advertising.amazon.com/. Click "Sign In" in the top right corner.
STEP TWO: Click Advertising Console (formerly Amazon Marketing Services), indicated below by a friendly purple arrow.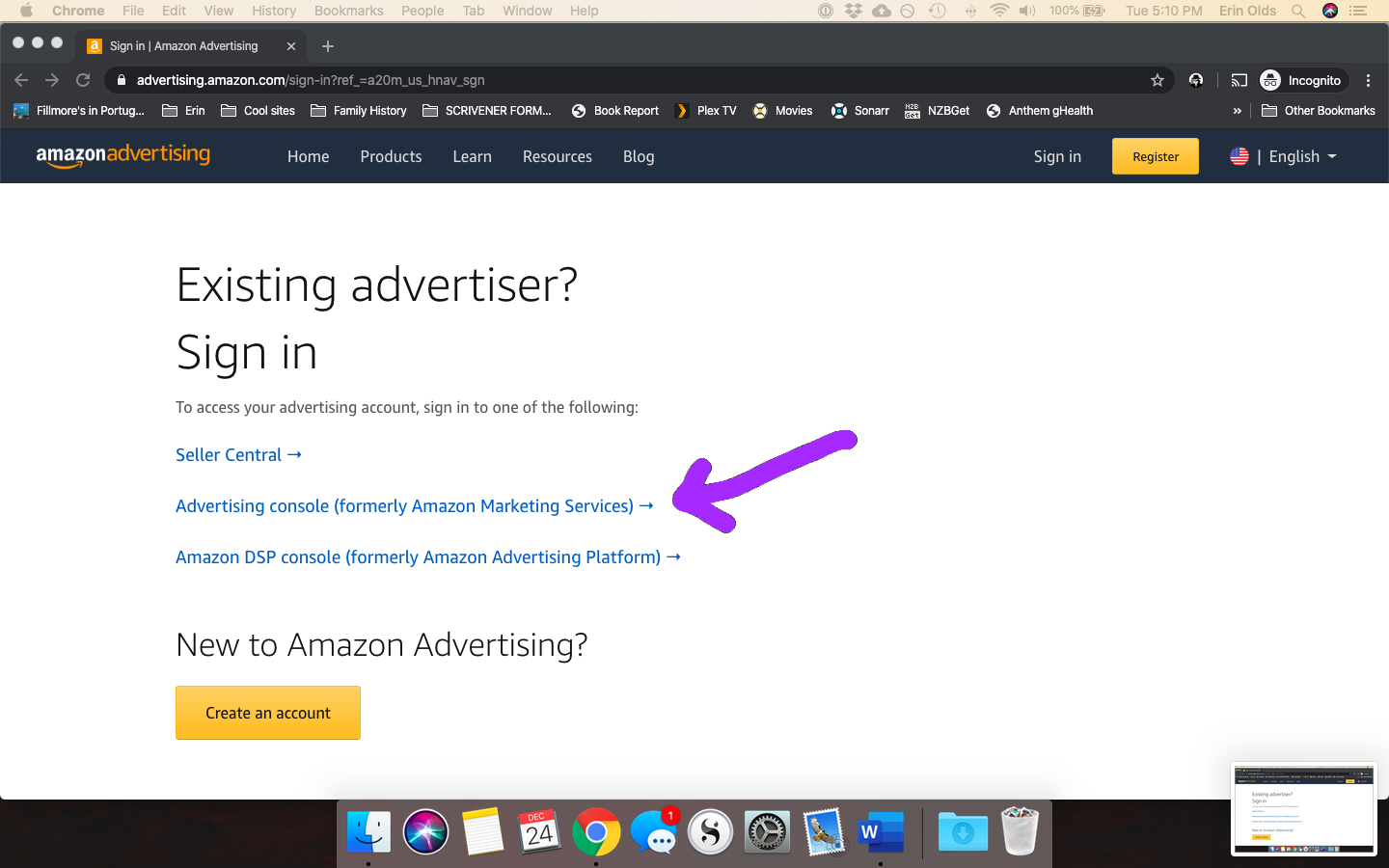 ---
STEP THREE: Sign in like normal. If you have multiple Amazon accounts, be sure to use the one you have connected with your KDP account! It's what's connected to your books.
That should land you here—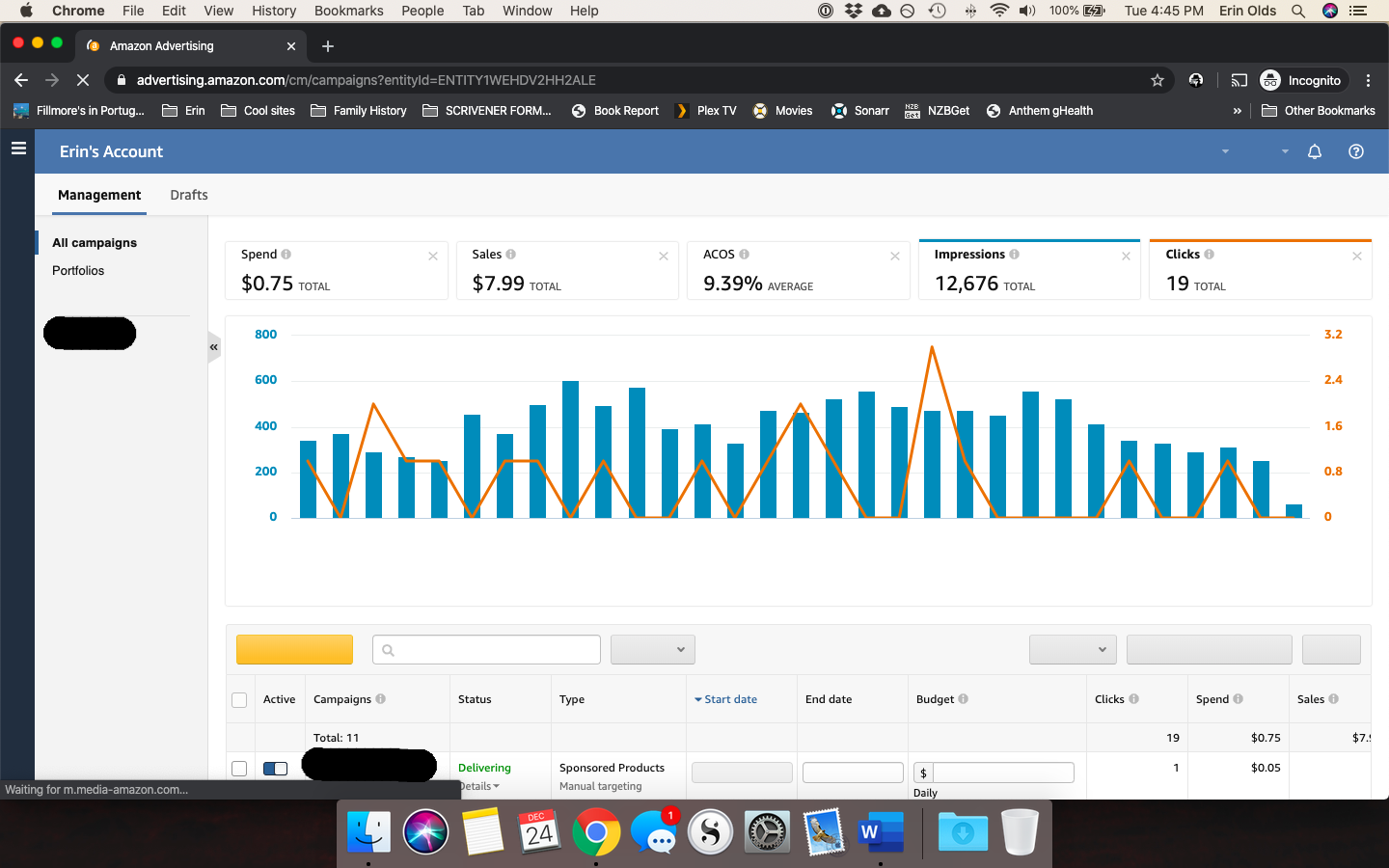 ---
STEP FOUR: DO NOT PANIC IF YOURS DOESN'T HAVE ANY BLUE LINES. Mine has blue because I've run ads. If you're a first time ad user, yours won't have anything. That is normal. It is okay if it's blank. If you need to take a break for some deep breathing, now is a good time for it. I promise, we're going to get through this together.
If you're excited, look around! It's a fun little dashboard, and it's about to get a lot more interesting once we get your ads going!
STEP FIVE: Add Salt & Sage as an editor. Ready? First, click "[Your Name]'s Account." That's the yellow arrow. Then click "Manage Account", circled by the purple.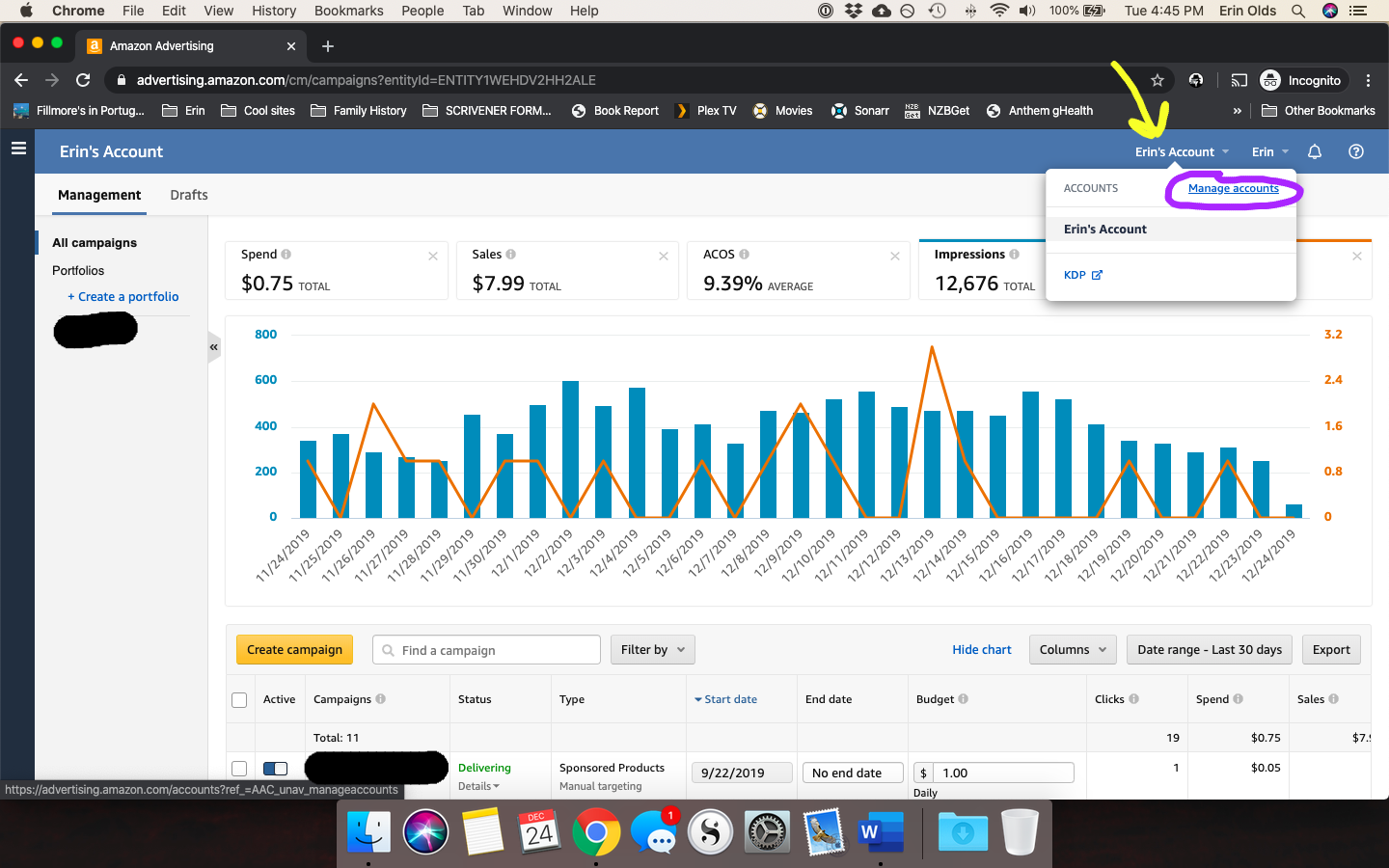 ---
STEP SIX: Obviously it will include your name and not mine, but just click "manage users" (helpfully circled in purple). One more step to go!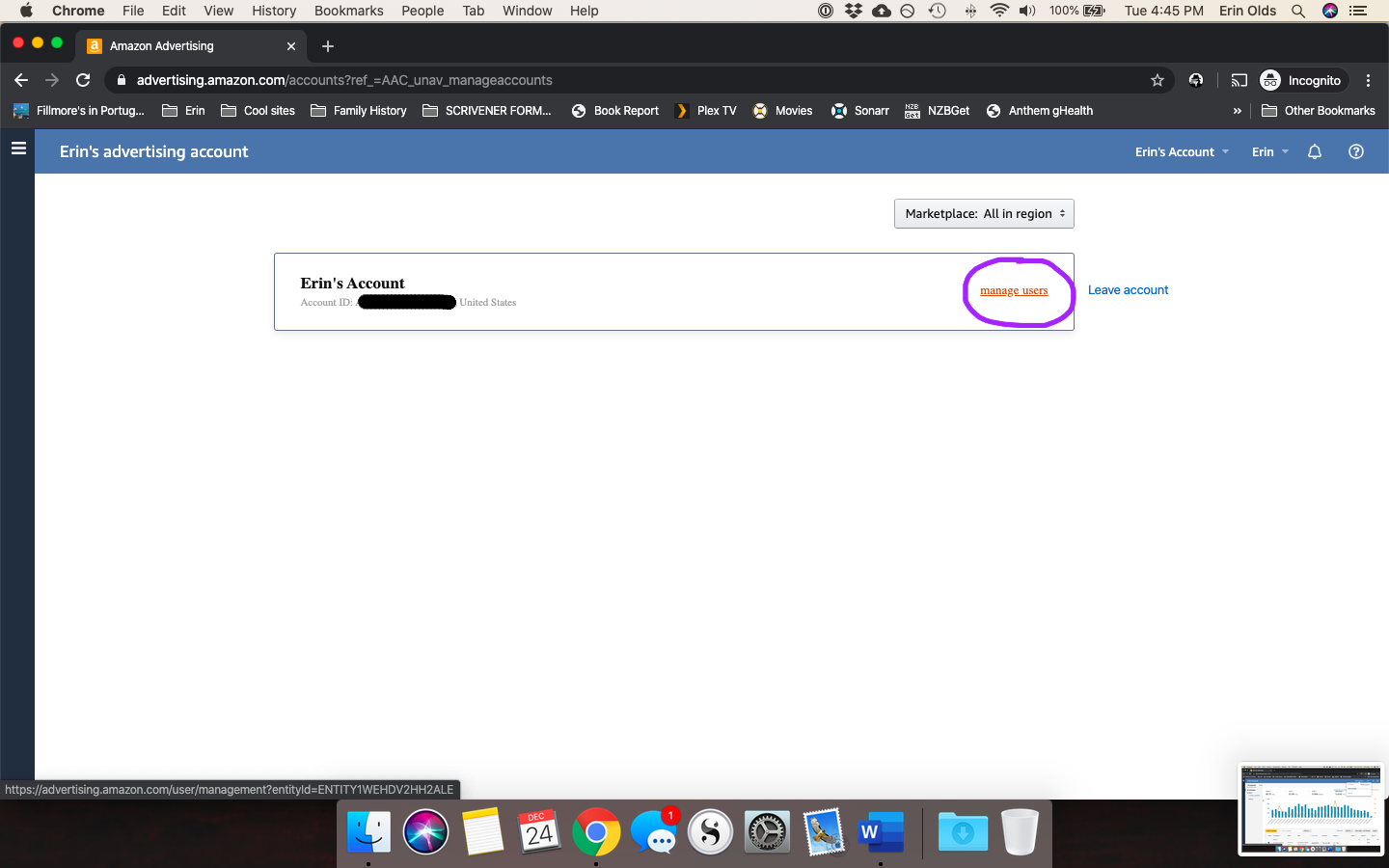 ---
---
STEP SEVEN: Enter the information you were given in your email!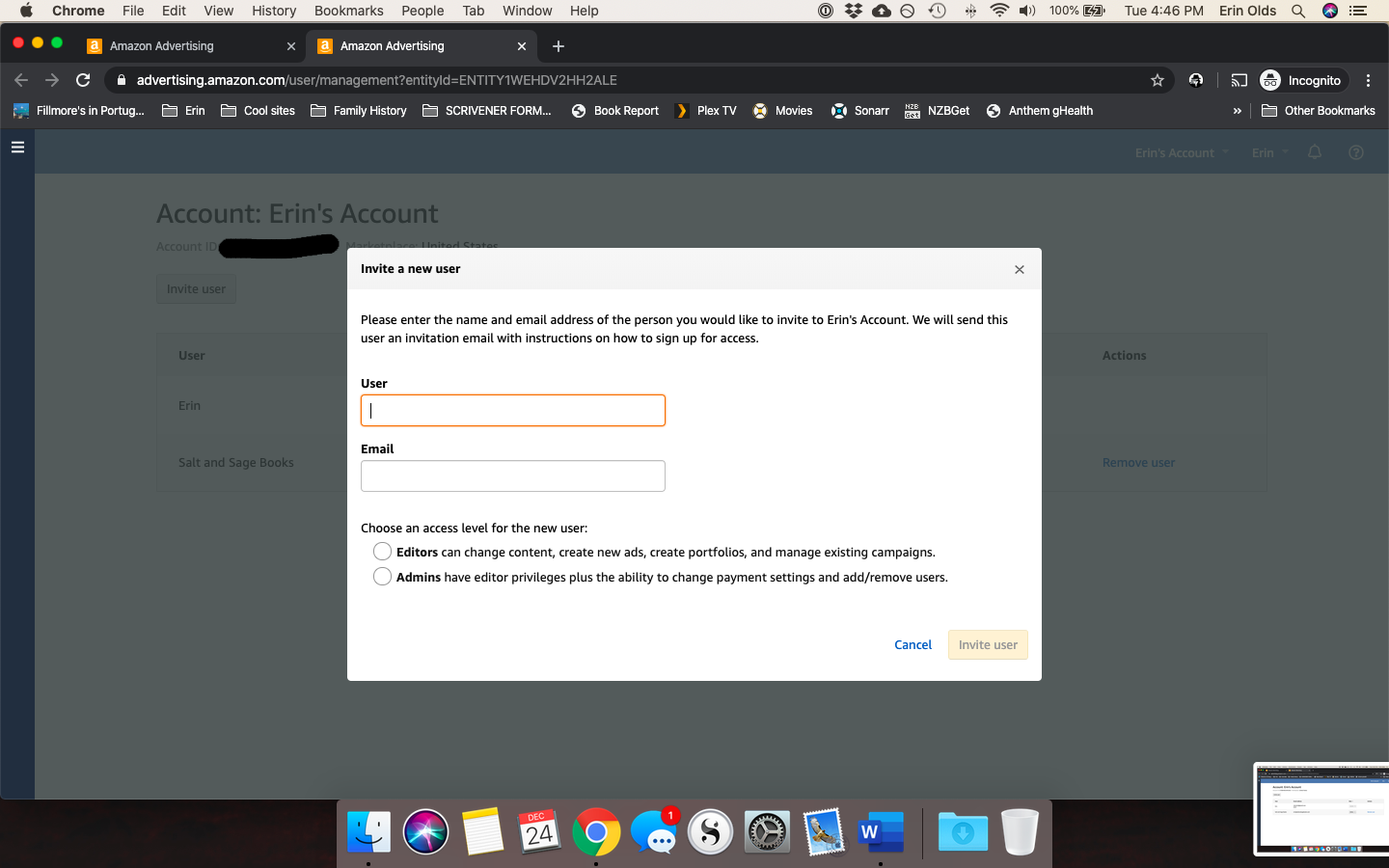 Make sure that your payment information is updated and get ready for ads!
NB: Please only add Salt & Sage Books to your AMS account if you've purchased an Amazon Ad package. If you'd like to learn more about what an ad package contains, contact us here.
__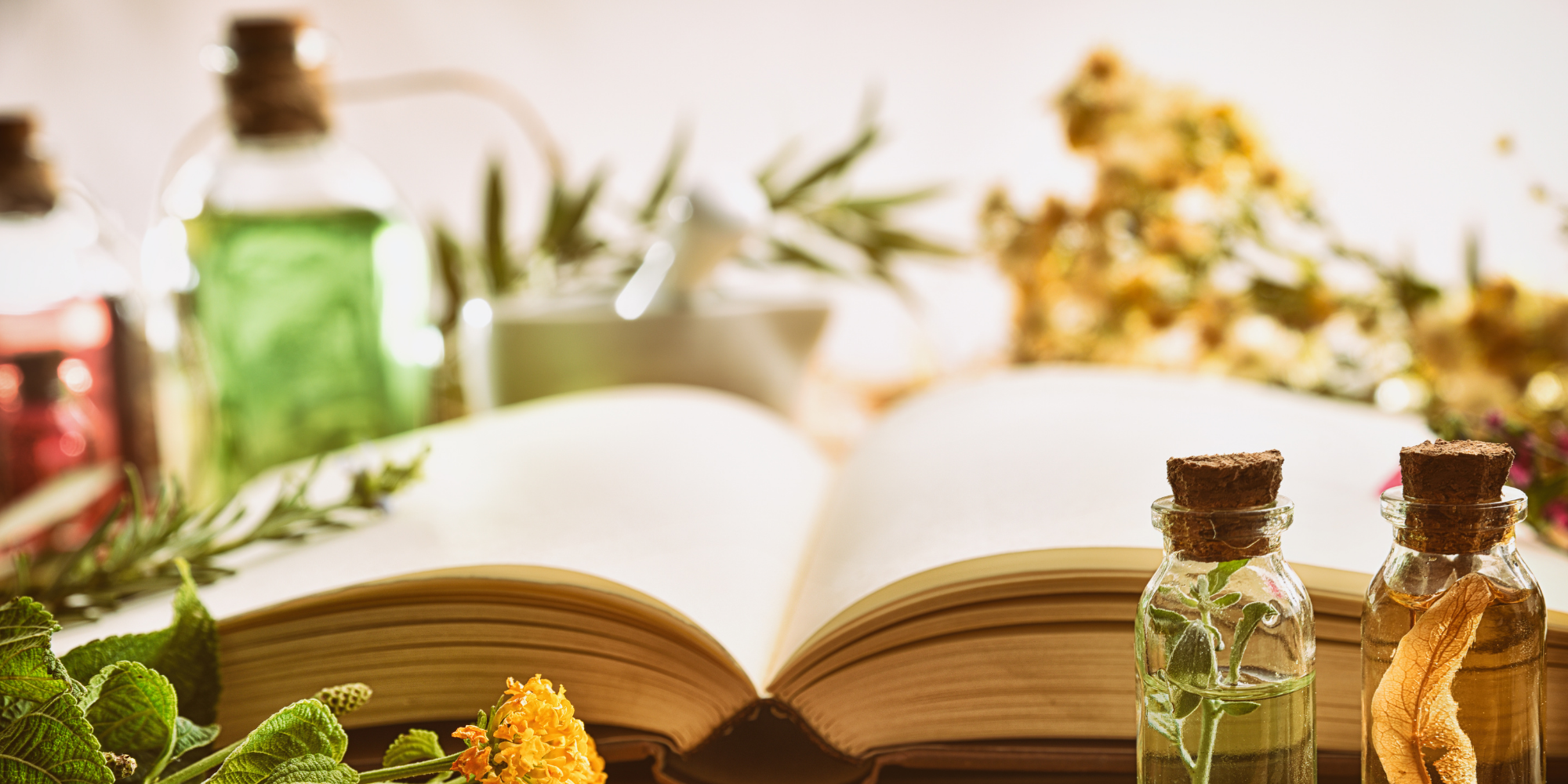 ---
Join the Conversation
Other Posts You Might Like