Expect an exact quote after consulting with your chosen editor.
Not sure which service you need?
Reach out to us and ask for help!
Purchase more than one service and receive 10% off!
Spend $100+ on self publishing services and get a free blurb analysis.
Free consults for the first 1,000 words are offered for anything above 10,000 words.
All consults will be charged a minimum of $20/service.
---
Developmental edit

From $0.012c (or $120 per 10,000 words).
For when you need some help with the structure or message of your novel. This is the first step in self- and traditional publishing.
A deep-level edit focusing on concept, structure, story arc, pacing, characterization, etc. If you've always wanted to take a high-level writing course focused on your novel, this is the service for you.
---
We use the Chicago Manual of Style.
Line editing

From $0.005c/word (or $50 per 10,000 words)
For when you're confident in your novel's structure and are ready to make it flow.
Word choice and usage, repetition, sentence flow, paragraph/sentence length, some fact checking*, etc.
*For in-depth fact checking, see our Sensitivity and Expert Readers.

Proofreading

From $0.004c/word (or $40 per 10,000 words)
Get a proofread when you're happy with your novel's structure and flow. One of the last steps before publication!
An edit of punctuation, spelling, verb tenses, and grammar.
---
From $0.0035c (or $35 per 10,000 words). This is for a single pass.
There will be an additional charge for extra tutoring outside of the initial consultation.
Purchase a sensitivity read when you're writing outside of your expertise or lived experience. This service is available for outlines and finished manuscripts.
This is a highly customizable edit where the client can specify exactly the sort of feedback they need from a specific reader.
---
From $0.001c/word (or $10 per 10,000 words)
A great final step in any publishing endeavor to make sure that your piece is meeting your audience's genre expectations.
Client will receive a beta reader's letter with general impressions and feedback on genre accuracy.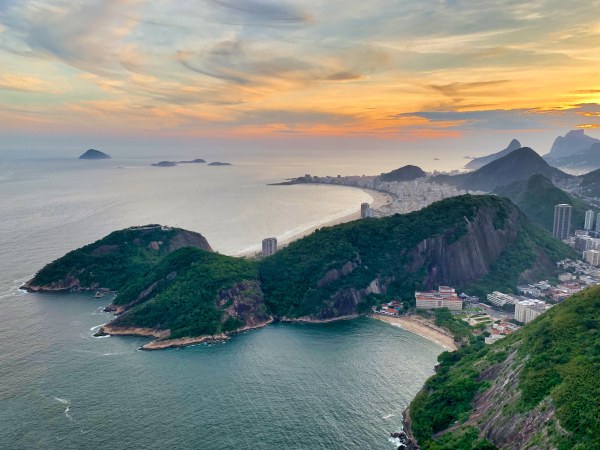 ---
Developmental edit: $25 flat up to 1,000 words, then billed at $.012c/word ($12 per 1,000 words)
Line edit: $10 flat up to 1,000 words, then billed at $.005c/word ($5 per 1,000 words)
Proofreading: $10 flat up to 2,500 words, then billed at $.004c/word ($4 per 1,000 words)
Beta reading: $20 flat per reader requested
Ebook formatting: $50 flat
Paperback formatting: $50 flat
Ads and other self-pub services available as listed below.
Bundle services for 10% off your grand total!
---
These services are listed in the order they would be the most helpful for a beginner self-pub author.
Write to Market Category Analysis

$40 per analysis
Before you sit down to write that self-pub novel, make sure there's a market for it!
Have too many ideas? Tell us about them and we can help you choose one that is most likely to sell given current trends.
Have too few ideas? Tell us what genres and tropes you love and we'll provide an analysis of several categories that are hungry for your work.
Just want to make sure your book will sell? Tell us about it and we'll find you the right categories to put it in.
Note: this is a similar service to the category analysis but geared towards the beginning of writing a self-pub book.

Ebook formatting

Flat rate of $40, formatted with Vellum.
+$20 for paperback formatting
You're finished with your book and all of its edits! Congratulations. Let's get that beauty formatted for Amazon.

Category analysis for self publishing

$40 per book analysis
Have you ever wondered where to categorize your book on Amazon? Where you put it matters more than you might think.
We'll give you up to 5 categories of where you can move your book to help it rank with the algorithms and achieve a higher ABSR.

Ad copy

$10 per ad copy.
Purchase this when you have a book on Amazon ready to advertise.
We recommend getting 2 different ads so you can a/b test your keywords

Targeted ad keywords

$20 per 200 keywords (add 100 extra keywords for $5 each)
Purchase this when you have a book on Amazon and want to advertise it. Works great for pre-orders, too.
Optimize your Amazon ads with targeted manual keywords!

Amazon Ads Manager

$60 for two ads, keywords, and monitoring for two weeks (additional weeks are $20 each)
Does the thought of managing ads on Amazon make you nauseous? Let us do that for you. Our talented marketers will design, run, and manage your ads (including distribution, adjusting keywords, a/b testing, and scaling).
Note: You get final say on all ads. You set your own budget, timeline, and pay for the ads.
If you're interested in a "Give us the words, we do the rest" package, please fill out a consult request form!
---
First chapter edit

Billed as a deep developmental edit, from $0.012c/word ($12 per 1,000 words)

Query edit
Blurb edit
Nonfiction services

Contact us for a quote for your unique project. We work with all sorts of nonfiction projects, including:
Essays (high school, college, admissions, etc.)
Works Cited pages and MLA citations
Contracts
Professional letters
Procurements
Quotes
Technical editing
Science fact-checking
Field guides
---
Book Coach

Love one of our editors? Hire them to be your Book Coach! This all-inclusive package includes four edits of your choice with 2 hours of conversation with the editor. Let us take you from first draft to finished product!
Flat rate of $1,750 for books under 80k. Books over 80k are a flat rate of $2,000. Books from 100-150k are a flat rate of $2,250. Books above 150k are a flat rate of $2,500. Books above 200k are considered on a case-by-case basis.

Ultimate Book Coach

Do you have an idea, but need help writing your book? Request an Ultimate Book Coach experience today! We'll help you take your book from idea to finished product.
Self-Publishing Ultimate Book Coaches will help with creation and revision of a manuscript, including a developmental and proofreading edit, help with your blurb, categories, and running 2 weeks of Amazon Ads. We'll refer you to our favorite cover artists, too, and help you get a cover that is perfect for you.
Traditional Publishing Ultimate Book Coaches will help with the creation and revision of a manuscript, including a developmental and proofreading edit, help with your query, and finding agents who are looking for manuscripts like yours.
Prices start at $5,000.

Hire a Sage, aka Give Me External Motivation, Jim

Need some help staying on track? Hire your favorite editor to check in on you!
À la carte options, each price per month:
$25: Initial intake and goal setting (30 min phone or video call; introvert accommodations available)
$25: Daily text, Facebook messenger, or email check-ins
$25: 1 hour weekly of availability for writing questions, brainstorming, or other writing concerns
$25: monthly check-in (30 min phone or video call; introvert accommodations available–we see you, people who don't like talking to people!)
$5/chapter: "Encourage Me" : Author will share chapters with the editor via Google Docs (up to 3,500 words). Editor will give encouraging feedback within a week of sharing. Note: editor will provide some suggestions, but this is primarily a cheerleading position. See below if you need dev help.
$50/chapter: "Dev Edit This Plz" : Author will share difficult chapters (up to 3,500 words) via Google Docs. Editor will help them identify how to fix the troublesome chapter within a week of sharing.
$300: "Hire a critique group" : Author will choose two editors and share their manuscript via google docs, read, and encourage along the way. At the specified date, two editors and the author will have a critique group through Google Meet. The editors will spend 2 hours with the author going over everything that's been posted.
Need something else? Ask and ye shall probably receive!
---
Have you found your One True Editor? Want to hire them to do a series of books? Send us a message and we can design a custom package for you. (Hobbit holes not included.)

Please note that proofreading will always be done by a different editor than your developmental/line editing editor. This is to ensure fresh eyes on the final copy! But don't worry, we won't give you any foolish Tooks.
---
---
Work with Us
Excited to take your manuscript to the next level?