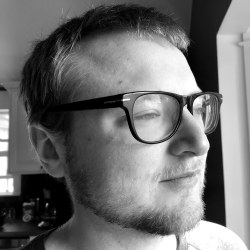 Cameron Van Sant is an editor who wants to see every writer succeed. He has experience editing creative works, professional reports, and academic writing. His attention to detail and his thoughtful advice guides writers to make their work that much more impactful, entertaining, and provoking.
His published work can be found in places as varied as Lightspeed Magazine and INTO Magazine. He was also published in Capricious Magazine: the Gender Diverse Pronouns Issue, which was placed on the James Tiptree Jr. 2018 Honor List. He lives in Sacramento, California with his partner.
Sensitivity / Expert
Transgender men
Pansexual, gay, lesbian, bisexual, queer, and questioning sexualities
Non-binary genders
Gender questioning
Christian Protestantism, ex-Christians
Preferred Genres
Anything!