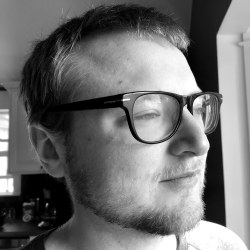 Cameron Van Sant is an editor who wants to see every writer succeed. He has experience editing creative works, professional reports, and academic writing.
His attention to detail and his thoughtful advice guides writers to make their work that much more impactful, entertaining, and provoking.
His published work can be found in places as varied as Lightspeed Magazine and INTO Magazine. He was also published in Capricious Magazine: the Gender Diverse Pronouns Issue, which was placed on the James Tiptree Jr. 2018 Honor List. He lives in Sacramento, California with his partner.
Learn from Cameron in our Gender Identity in Literature course.
Sensitivity / Expert
Transgender men
Pansexual, gay, lesbian, bisexual, queer, and questioning sexualities
Non-binary genders
Gender questioning
Christian Protestantism, ex-Christians
Preferred Genres
Science fiction fantasy young adult romance drama comics
---
What Clients Say
format_quote
I have nothing but excellent feedback for Cameron and wanted to share that as well. He is my first official editor and I couldn't be more thankful to him. He really opened my eyes to the book's issues and how to fix them. His editing style matches exactly what sold me on Salt and Sage since his critiques were constructive, fair, and detailed. I am especially thankful to Cameron for his thoroughness and for adding his reactions to the story. I really feel like, thanks to him, I will be able to take my book to the next level!
format_quote
Working with Cameron at Salt & Sage was a delight! He gave thoughtful, sensical feedback pointing out a few important spots that could be improved regarding transgender representation on the page, as well as some notes on my narrative structure. Cameron also got his thoughts and suggestions back to me several days before deadline, which was very much appreciated. I'd absolutely recommend working with Cameron and Salt & Sage, and plan on it myself for future projects!