When not at Salt & Sage, Katherine DeGilio worked as a former literary agent intern for Creative Media Agency Inc, which she believes gives her a lot of insight into the query editing process. Her favorite book is ever-changing, but she always has a soft spot for Harry Potter (team Hufflepuff). As a child, Katherine's goal in life was to be Kissing Kate Barlow from Holes. Since the Wild West has diminished, she's decided to be a writer and editor instead. She assumes those professions share equal kill counts. Katie's poetry and short fiction has been published in various magazines and anthologies.
Check out her spotlight blog post here!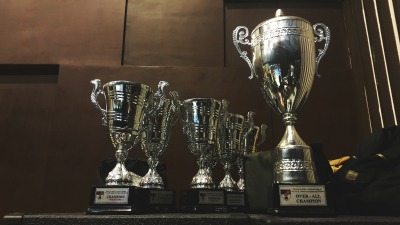 Award Winning Author
Story of the Month Winner (Fifty Word Stories, October 2018)
Story of the Year Finalist (Fifty Word Stories, January 2018)
Poem of the Week Winner (Third Wednesday, October 2019)
Sensitivity / Expert
LGBTQ+ Characters (specifically bisexuality, asexuality, and homosexuality, and non-binary identities)
Drag culture
Geek Culture (specifically Cosplaying and fan fiction)
ADHD (childhood and adult)
Anxiety, depression, PTSD
Pescatarian/vegetarian lifestyle
Feminism (working in a male dominate field)
Religious Upbringing (specifically Methodist and catholic)
Abuse (emotion and physical, non sexual)
Dystonia
Bullying
Grief after death
Growing up in the South (specifically Virginia and North Carolina)
Working in publishing (specifically as a magazine intern and literary agent intern)
Preferred Genres
Young Adult
---
What Clients Say
format_quote
I had an amazing experience working with Katie on my query letter. Her feedback was precise, professional, and encouraging and I am more than happy with all the changes and suggestions she's made. I would definitely recommend Salt & Sage to other writers.
format_quote
This was my second time working with Salt & Sage. The team is great with communication and highly knowledgable about writing. Highly recommend!