Can't quite afford a sensitivity read yet? Check out our Incomplete Guide series!

Don't see the area of expertise you were hoping for? Email us at hello@saltandsagebooks.com. We have some hidden talents, and we'd love to know how we can better support the writing community!
Meet our Sensitivity & Expert Readers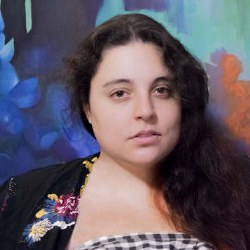 Hinahina Gray
Native Hawaiian and White
Hoʻomana Hawaiʻi
Māhū Wahine
Pansexual
Depression, anxiety, and PTSD
Indigenous Diaspora
Native Hawaiian Spiritualism
The Mixed-Race Experience
Margaret Kingsbury
Disabled
Invisible Disability (Postural Orthostatic Tachycardia Syndrome)
Chronic Health Issues
Postpartum Depression Cesarean Section, High Risk Pregnancy
Father with Bipolar Disorder
Southern (Tennessee)
Katie DeGilio
LGBTQ+ characters
Drag culture
Geek Culture (specifically Cosplaying and fan fiction)
ADHD (childhood and adult)
Anxiety, depression, PTSD
Pescatarian/vegetarian lifestyle
Feminism (working in a male dominate field)
Religious Upbringing (specifically Methodist and Catholic)
Abuse (physical, emotional, and sexual)
Dystonia
Bullying
Grief after death
Growing up in the South (specifically Virginia and North Carolina)
Working in publishing (specifically as a magazine intern and literary agent intern)
Therapy, specifically Behavioral Cognitive Therapy
Trisha Tobias
Black/African American characters, women especially.
Anxiety
Depression
Eating disorders (restrictive)
Interracial relationships
Child of an immigrant (Jamaican parent)
Sexual assault
Evangelical Christian upbringing
Veronica Vega
LGBTQ+ concerns, culture, and romances
Afro-Latinx culture
The Caribbean
Racism, microaggressions, racial profiling
Eating disorders, ednos, bingeing and purging
Catholicism, practicing and not
Multiculturalism in the USA, specifically African American and Afro Caribbean culture
Culture shock
Going to school/university in a foreign country
Interracial relationships
Music, theater, and performing arts
Dating while fat
Weightlifting and crossfit
Black Lives Matter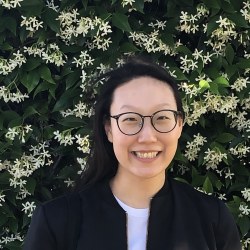 Melli Yoon
Korean American
Christian
Third culture kid (immigrant culture, code-switching)
Racism (microagressions, macroagressions, stereotypes, colorism, Eastern vs. Western beauty standards, etc.)
Ageism
Tokenism
Special needs education (ABA in home, school, and community settings; family support)
Dae
Mixed Latinx culture (including Mexican-American)
Latinx diaspora in the USA
Mixed race representation
Regional familiarity for the rural midwest
Queer/LGBTQ+ concerns and culture, specifically nonbinary and asexual representation
Disability representation and spoonie culture
David Pena
LGBTQ+ culture and experiences, specifically Transgender Bisexual/Gay Men
Transmasculine experiences in Spain and the Netherlands
Spanish (Spain) culture
Only Girls education from 5y.o. until 18y.o.
Psychology - anxiety, depression, minority stress, eating disorders
Minor Spanish translations/slang use
Raised Catholic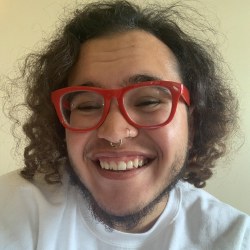 Ravi Teixeira
Transmasculine and nonbinary people
Mixed Cape Verdean
Mixed or light-skinned people of color
Hard of hearing
Mental illness
Comics, graphic novels, etc.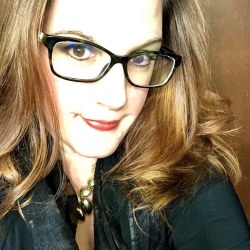 Kim VanderHorst
Canadian
Autistic
Demisexual
Mental Health (ADD, OCD, Anxiety, Depression, Suicidal Ideation)
Difficult Pregnancies & Miscarriage
Death of a Parent
Performing Arts (Music)
Taye Timko
Biracial identity: Black and white; biracial identity struggles and white-passing privilege
African-Americans functioning in predominantly white spaces
Demiflux/agender/gender nonconforming
LGBTQ+ community, pansexual identity
Polyamorous, nonmonogamous, interracial relationships
Familial homophobia and racism (microaggressions, racism, culture erasure)
Infertility
Mental illness (depression, General Anxiety Disorder, CPTSD [based on childhood trauma and emotional abuse], executive dysfunction problems)
Issues related to fatness, fatphobia, body image, body dysmorphia, and eating disorders
Sports Knowledge: Basketball, ice hockey (all men's team), football (all men's team), rugby (women's league)
Chronic Illness history (Autoimmune; chronic fatigue, pain management, chronic pain; spoonie culture)
Vegetarianism/Plant-based diet experience
Childhood chromesthesia; adult mirror-touch synesthesia
Educator (M.A. in teaching)
Kimberlee McCoy
Regional/cultural expertise growing up in the South (specifically TN)
Being in a minority religion (LDS) in the Bible belt
Cerebral palsy
Music/piano/band, teaching piano
Infertility, IVF, adoption
Divorce, single parenthood, remarriage, step-parenting, co-parenting