Don't see the area of expertise you were hoping for? Email us at erin@saltandsagebooks.com. We have some hidden talents, and we'd love to know how we can better support the writing community!
What is a sensitivity reader? An expert reader? Do I need one or both? Check out our FAQ.
Meet our Sensitivity & Expert Readers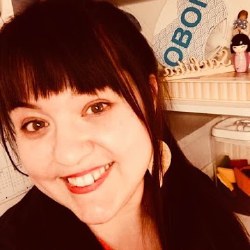 Sachiko Burton
Japanese-American characters, history, and issues, including hafu/quafu life
White-presenting mixed-race; minority culture
Large family life, homeschooling
Traumatic childbirth, child loss, and grief
Christianity, Puritanism, and religious sensitivity; post-Mormon concerns
Trauma, sexual abuse/assault, PTSD, self-harm and suicidal ideation
Recovery life and therapy
Military life (specifically USAF)
Body positivity, fatphobia, and fat activism
Eating disorders
Special needs children, specifically: failure-to-thrive, genetic issues, and early intervention
Abusive relationships
Mental inpatient care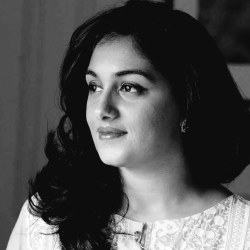 Mehr Husain
South Asian religions
South Asian culture and traditions
Pakistan, history and politics
Diaspora, South Asia in Britain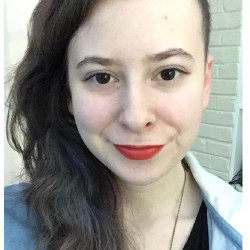 Tova Seltzer
Reform and Reconstructionist Judaism
Asexuality/the ace spectrum
Child of a same-sex couple and of separated/remarried same-sex parents
Conception via sperm donation
Phobias
Aromanticism
Tabletop gaming
Spanish language (working fluency, translation)
Lee Anne Cooksey
Horses (including rescue, rehabilitation, and dressage)
Working with children with disabilities
Fitness and running
David Pena
LGBTQ+ culture and experiences, specifically Transgender Bisexual/Gay Men
Transmasculine experiences in Spain and the Netherlands
Spanish (Spain) culture
Only Girls education from 5y.o. until 18y.o.
Psychology - anxiety, depression, minority stress, eating disorders
Minor Spanish translations/slang use
Raised Catholic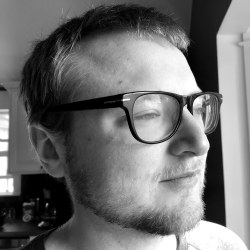 Cameron Van Sant
Transgender men
Pansexual, gay, lesbian, bisexual, queer, and questioning sexualities
Non-binary genders
Gender questioning
Christian Protestantism, ex-Christians
Carling Mars
Mental illness: anxiety, OCD, CPTSD, bipolar, schizophrenia, schizoaffective disorder, suicidality, hallucinations, delusions, ADHD (diagnosed as an adult), hypersexuality, mania, manic spending, paranoia, agoraphobia
Therapy/psychiatry (patient), psychiatric hospitalization
LGBTQ: queer, gay, genderqueer, gender non-conformity, non-binary femme, grey-A/demisexuality, gender questioning, questioning sexuality
Abusive romantic relationships: sexual, emotional
Disability (temporary physical, chronic mental, temporary GI), disability rights
Caretaker/patient romantic relationships
Invisible illness/chronic illness/mystery illness; medical/diagnostic trauma
Physical therapy; immobilizing injuries (legs, back)
Pilates
Women's college
Being nonreligious in a majority-LDS city/state
Vegetarian/vegan lifestyle; food allergies, including use of EpiPen
Working in law firms, law school
Majoring in science, working in science labs including animal labs
Memory problems
Locations: Salt Lake City, Denver/Boulder area, New York City (Manhattan, Brooklyn), Finland (small town)
Patricia Ruiz
Latinx women
Mixed race identity
Standard and regional Spanish language and culture (including translations)
Standard and regional French language and culture (including translations)
Latinx diaspora in the USA
Jewish identity and communities
Mental Illness (Generalized Anxiety Disorder)
Body image and eating disorders
Translation checks: Spanish, French, German, and Brazilian Portuguese
Latinx culture (Puerto Rico, Cuban, Dominican, Caribbean), 1970s and 1980s Argentine history
Rachel Hansen
Mental illness (specifically OCD, anxiety, and depression)
Archaeology, including historic and ancient civilizations
Singing, acting, and theater
Al MacKay
Transmasculinity
Non-binary identity
Bisexuality and pansexuality
Rural queer experience
Childhood internet fame
Animation & animation history
Depression and anxiety
Late 2000s & early 2010s internet subcultures
Alt/independent comics
Bullying (online, verbal)
Animal welfare & vegetarianism/veganism
Art school student culture
2000s emo & scene teen culture
Alexis Simms
New Orleans
Black women
Mental health
Familial abuse
Katie DeGilio
LGBTQ+ Characters (specifically bisexuality, asexuality, and homosexuality, and non-binary identities)
Drag culture
Geek Culture (specifically Cosplaying and fan fiction)
ADHD (childhood and adult)
Anxiety, depression, PTSD
Pescatarian/vegetarian lifestyle
Feminism (working in a male dominate field)
Religious Upbringing (specifically Methodist and catholic)
Abuse (emotion and physical, non sexual)
Dystonia
Bullying
Grief after death
Growing up in the South (specifically Virginia and North Carolina)
Working in publishing (specifically as a magazine intern and literary agent intern)
Helen Gould
TTRPGs
Black and mixed-race people
Race relations within the UK
Gender and sexuality
Mental health, trauma, depression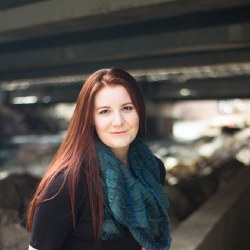 Mikki Helmer
LGBT issues, specific to Lesbian and Bi-sexual matters
Demisexuality
LGBTQIA intersectionality with mental health (depression, anxiety, bi-polar, manic cycles)
Mental health
LGBT intersectionality with religion (Mormonism, atheism, paganism, druidry)
Mormonism / Ex-Mormonism
Horses/Equestrian (Western riding, hunt seat, dressage, medieval riding, trick riding, vaulting, training, mares & foals/breeding, shoeing/farrier, endurance, mounted joust, equine armor, horse breeds and horse types, equine psychology and behavior, mounted fighting, mounted archery)
Falconry
Archery
Tea (history, brewing, holistic uses)
Western United States geography and survival
Mandy Ballard
Death of a spouse, remarriage
Homesteading (gardening, raising animals, related skills)
Hunting, survival skills, wildlife
Anxiety
Performing arts (vocal/choral, piano, string instruments/orchestra, theater, dance)
Cooking/baking from scratch
Wellness (health, nutrition, home remedies)
Yoga
Physical therapy
Parenting/family dynamics
Homeschooling
Christianity
Alynne Scirkovich
Cultures and languages:
Arabic
Bosnian/Serbian/Croatian
Margaret Kingsbury
Disabled
Invisible Disability (Postural Orthostatic Tachycardia Syndrome)
Chronic Health Issues
Postpartum Depression Cesarean Section, High Risk Pregnancy
Father with Bipolar Disorder
Southern (Tennessee)
Dani Murano
LGBTQIA2+ representation
Transgender topics
Non-binary, agender, and gender-fluid characters and experiences
Intersex topics
Transition stories
Autism/Autism spectrum characters
Queer relationships
Matthew Broberg-Moffitt
Neurodiversity (Autism, Hyperlexia, Dyscalculia, 2E learner, Giftedness, and Learning Disorders)
Gender queer and non-binary identity
Chronic illness (Narcolepsy with Cataplexy, SLE, and RA)
Homelessness and poverty
Romany and Sami Heritage
Male survivor of childhood sexual abuse
Eating Disorder
Western Buddhism
Genetic birth condition (Arachnodactyly)
Inpatient Psychiatric treatment
Male domestic violence survivor
May/December Romances (Older female, younger male)
Drug and Alcohol treatment
Working in a prison
Traditional archery
Baking, cheesemaking
Demisexuality
Candice Roma
African American
Racism & microaggressions
African Americans functioning in predominantly white spaces
Interracial relationships
Gender nonconformity
Bisexuality/sapiosexuality
Weightlifting/powerlifting
Eating disorders
Body positivity/obesity
Mental illness (focus on anxiety/depression/bipolar disorder)
Sexual abuse/rape
Childhood sexual abuse
Grief after death/loss of a parent/loss of a sibling
Infertility
Psychological therapy
Agnostic/living without religion
Child of a parent dealing with addiction
Baking from scratch
Knitting
Fraternity/sorority life
Dog rescue and rehabilitation
Melissa Stone
Infant, child, and pregnancy loss
Survivor's guilt, PTSD (nonmilitary)
Music (flute, piano, band)
Kim VanderHorst
Canadian
Autistic
ADD
General & Social Anxiety
Clinical, Prenatal, and Post-partum Depression
Miscarriage
Physical and Verbal Bullying Victim
Difficult Pregnancies (Placenta Previa, Bedrest)
Death of a Parent
Music Performance (Piano, Flute, Choir)
Optometric Healthcare (Co-Owner of a Vision Clinic)
Erin Olds
Teaching middle and high school
French language and culture
Traveling, specifically to and around Europe
Women's representation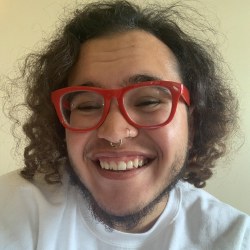 Ravi Teixeira
Transmasculine and nonbinary people
Mixed Cape Verdean
Mixed or light-skinned people of color
Hard of hearing
Mental illness
Comics, graphic novels, etc.
Al Ross
Non-binary Identity
Trans masc identity
Bisexuality
Non-binary Identity & Bisexuality Intersectionality
Ulcerative Colitis / IBD
General Anxiety & Panic Disorder
Major Depressive Disorder
ADHD
Anthropology
Film/Television Production
Larissa Pienkowski
Brazilian and Polish identities
Being mixed-race; being light-skinned
First-generation immigrant family, diaspora, families split up by borders, language barriers
Latinx people in predominantly white spaces
LGBTQIA+ community
Familial homophobia
Being raised as an only child
Issues related to fatness, fatphobia, body image, body dysmorphia, and eating disorders
Mental illness (depression, anxiety, PTSD, attention deficit problems)
Therapy and outpatient psychiatry
Sexual assault and survivorship
Fields of social work, sociology, and book publishing
Attending a women's college
Taekwondo and volleyball
Traveling overseas
Kimberlee McCoy
Regional/cultural expertise growing up in the South (specifically TN)
Being in a minority religion (LDS) in the Bible belt
Cerebral palsy
Music/piano/band, teaching piano
Infertility, IVF, adoption
Divorce, single parenthood, remarriage, step-parenting, co-parenting